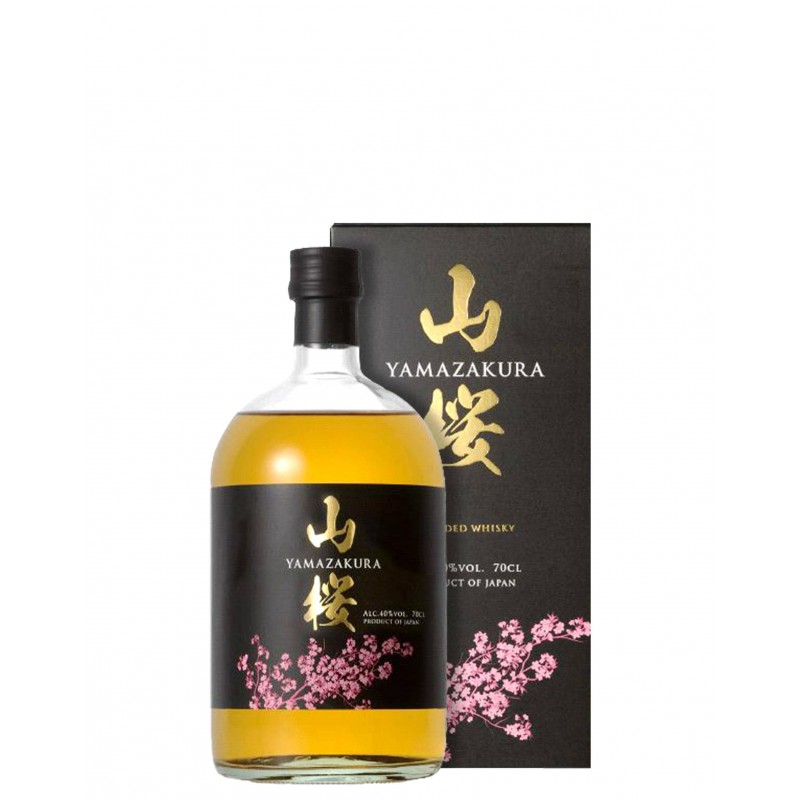  
Whisky Yamazakura
80% Blended Whiskey Yamazakura derives from corn and 20% from barley malt. Ages at least 16 years in barrels that previously contained bourbon. The name consists of the words "yama" which in Japanese stands for "mountain" and "sakura" which instead means "cherry trees", a term that recalls the sacrifice of kamikaze soldiers for the emperor.
Yellow in color tending to amber, with golden reflections, it offers delicate citrus and vanilla notes to the nose. The taste is elegant and persistent, with hints of coconut, toasted bread and a few hints of licorice.
It is a fine workmanship whiskey, to be savored pure.
To view the prices you must be registered
Format: Bt-70cl
Sold individually or in 6 bottles carton