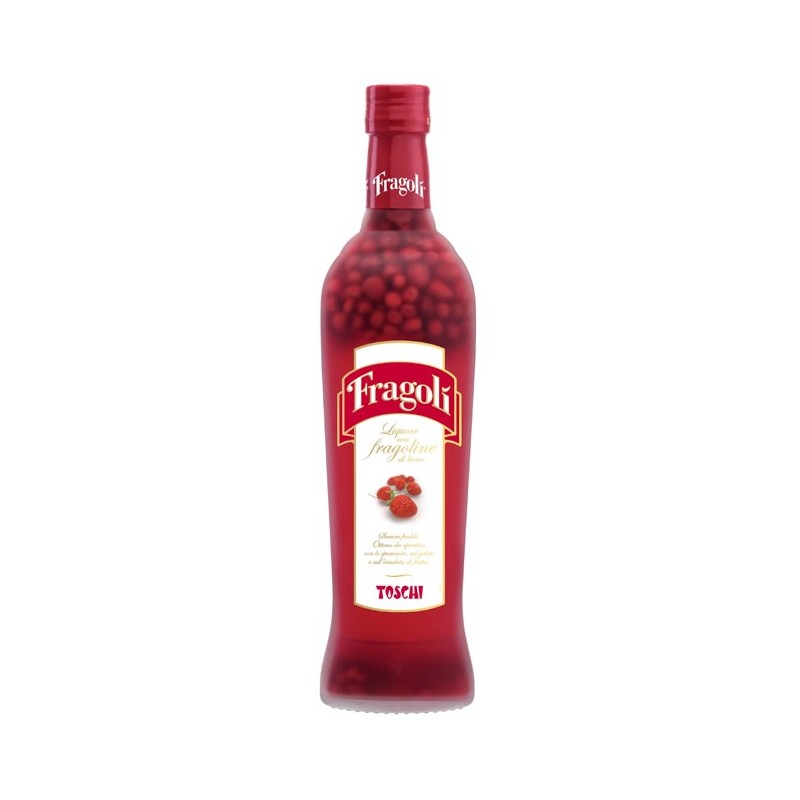  
Fragolì, liquor Toschi
Fragolì
Fragolì is a sweet liqueur with whole wild strawberries and an alcohol content of 24% by volume.
With its original and intense flavour, Fragolì is a liqueur that can be drunk but also eaten. Thanks to its versatility, it may be enjoyed any time of the day.

Served cold but not chilled, Fragolì is a classical thirst-quenching drink to be enjoyed after a meal. Served at room temperature, instead, it is an excellent choice to enrich the flavour of ice-creams or fruit salads. Combined with Prosecco (a dry bubbly wine) or with sweet bubbly wines, Fragolì also becomes an aperitif. The consumers have always appreciated its versatility.
To view the prices you must be registered
Format: Bt-700ml
Sold individually or in 6 bottles carton