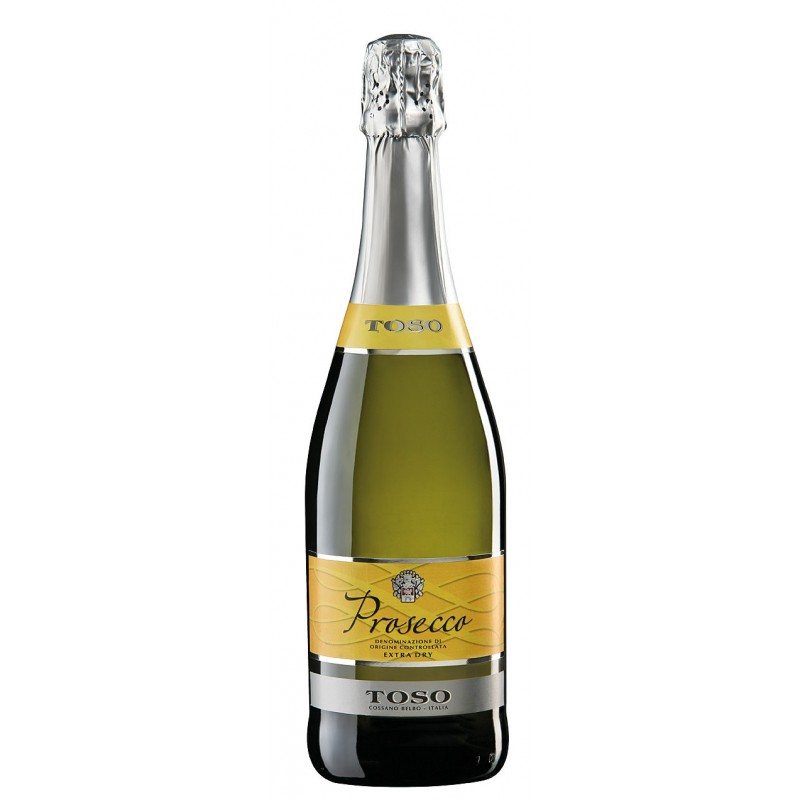  
Prosecco extra dry Doc Toso
Prosecco sparkling wine of straw-like colour and pleasant, fragrant smell.
Grape Variety: 85% Glera, 15% Chardonnay, Pinot, Verdisio, Perera, Bianchetta.
Veneto, Friuli Venezia Giulia.
Aromatic and fragrant sparkling wine, it has straw-yellow colour and fine and longlasting perlage.
Serve chilled: 6-8 °C.
Particularly suitable to accompany light starters, fish and vegetables. Excellent aperitif.
To view the prices you must be registered
Format: Bt-75cl
Sold individually or in 6 bottles carton