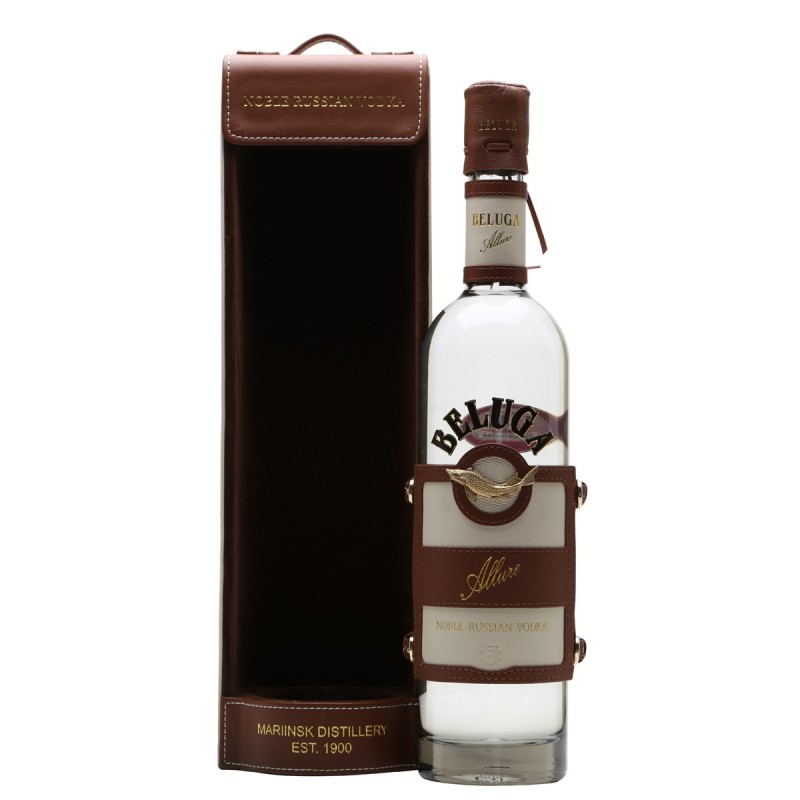  
Vodka Beluga Allure
Beluga Allure Vodka pays tribute to the Beluga Polo Team and therefore created the bottles and its boxes in a unique leather design.
The Russian vodka is an accurately manufactured premium spirit. The finest barley and spring water are used as a basis which are then distilled six times. Upon opening the elegant bottle, an aroma of baked bread emerges. On the palate, Beluga Allure Vodka presents amazing notes of freshly harvested cereals and hints of spices. The finish is soft and long-lasting.
Lovers of a good spirit enjoy Beluga Allure Vodka on its own and serve some caviar to go with it.
To view the prices you must be registered
Format: Bt-Ltr
Sold individually or in 6 bottles carton